ViewQwest Couch Potato Week 4: A gift for Daddy!
IT'S MARCH, IT'S MARCH, IT'S MARCH!!!!!

CAN YOU BELIEVE IT?! IT'S ALREADY MARCH?!
Okay la.... Actually we are just 2 days away from the end of March. It is already almost April.... LOL. Time had passed so freaking fast, I honestly don't recall what I did for the past few months of 2015. I knew it was hell tho. Too busy to register much into my brain. But yknow, entertainment doesn't stop? Hahahha.
It is
Papa Tian's
47th birthday
tomorrow
and I've gotten the best gift in advanced for him.
TRALALA.

THE VIEWQWEST TV.
It comes with the broadband when you sign up! So I have now 1Gbps fibernet, with a SMARTTTT TVVVVVVV!!!!
Comes with a mouse to navigate the UI.
I can never be more ecstatic than this because my whole family watches dramas and variety shows a lot. Me and my mom will even argue about the main characters we like. Whereas my dad, he likes to watch Taiwan variety shows, and in the past, we would connect our desktop to the TV to watch, which is super troublesome.......
SOME MORE IT IS AVAILABLE IN CHINESE.
After the desktop burnt out, dad started watching on this
Chromebook
which didn't really help much. We bring it around a lot so plugging it in and out of HDMI is dam annoying. Plus.... It's small, and sound is bad, and sometimes bad internet causes slow buffer. Meaning you will see that roulette very often. The worse part is missing episodes because of restrictions from the ISP.
A brief description about
ViewQwest TV
as on their website:
On demand, All the time!
The days of endlessly flipping through cable tv channels are over.
Our Broadband Bundles Put You in Control, Giving You Ultra-Fast Access to Dozens of Geo-Blocked Sites such as Netflix, Hulu, Viki, PPTV and Many More.
Choose from Thousands of Your Favourite Movies & Shows – On Demand, All the Time.
"ON DEMAND, ALL THE TIME!"
Literally. ViewQwest TV is
never
down. Unless your TV is down, or internet is down. But don't worry since ViewQwest is
24/7 available
to help you, just call the help line anytime.
ViewQwest TV is basically a media entertainment platform that allows you to turn your home television into a Smart TV with entertainment available from all over internet.
It is a customized
Android
platform that allows you to download application from the console itself, and then you can use those apps on your TV! Which means you can stream your TV shows from geo-blocked sites such as
Netflix, Hulu, Viki, PPTV, YouTube, CrunchyRoll, and a lot a lot more!
Freaking awesome since
GREEN CAMP STARTED BLOCKING PPTV SOME TIME AGO.
I was so freaking annoyed because I used to watch from PPTV in the past until they blocked it.
THEY FREAKING BLOCKED IT, !@#$!@$!#$!
Never die before, dare to block Vivian from her animes and dramas, pffts.
What is Freedom VPN?
With
ViewQwest's Freedom VPN
, I can easily access these websites and watch my dramas and animes again. Meaning there will be no restrictions, and you wouldn't see sites telling you this video is unavailable in your region/state/country, you are free to watch whatever you like!
Just one magic click to switch my ISP and tadah! Wahlau, too good to be true, lol.
Also, for
NETFLIX
too! Just switch over to ViewQwest's fibernet, and TADAH!
Which makes things easier for my dad too since he will have to go through a lot of YouTube videos to find the episodes he want for his variety shows. And sometimes, YouTube quality is just bad...... But in PPTV, everything is just there with HD! #somuchlove
Zero buffer time.
Something that I've mentioned over and over again because I am a minor part-time film maker. I watch a lot of videos, and buffer time is one of the few things that annoys the crap out of me. So good bye roulette, I will never see you again,
EVER.
Dudulududududuluuuu......
NO.
Downloading from Google Play Store.
Not forgetting the ViewQwest TV is an Android based gadget. It allows you to download applications from Google Play Store too! You can also plug in your keyboard for more convenient searching rather than navigating the UI with a mouse! And the existence of YouTube makes listening to your favourite music easier. You can search for channels like
Vevo
and set your playlist and play it through your TV like how it was back in those
MTV
days! Good for gatherings, don't you think?
Okay I am not gonna get too technical here, since I don't think I will understand much myself considering the calamari I am. I tend to explain something until I don't even know what I am saying, HAHA. Put it simply,
ViewQwest TV allows you to stream your favourite movies and drama online without any area restrictions!
With the fact that it is accompanied with their
kick-ass fibernet
, I think it is an ultra extra bonus, (Y). Eh,
zero buffer time
leh. Imagine times when you get so excited about what's gonna happen then that holy roulette comes out...........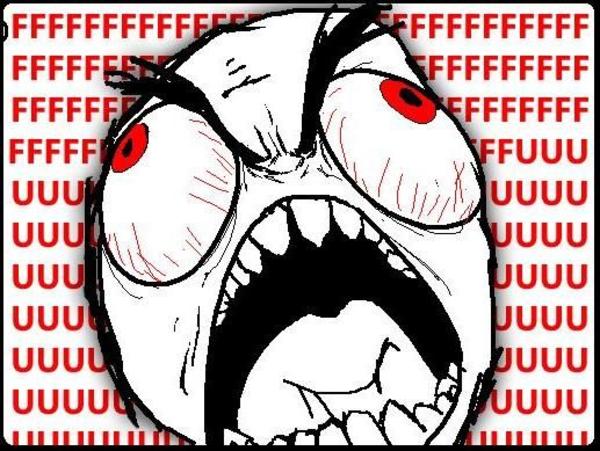 To be honest, I didn't know the ViewQwest TV comes with the broadband. So when I saw the technician installing another box near my TV, I was super curious what it is. Then he turned it on...... Next thing I knew, I am flying within the clouds like the stars in the galaxy, LOL.
I can finally watch my dramas again, and my dad can finally stop squinting his eyes on that tiny little laptop screen!
I haven't been a really filial kid... I only get my parents birthday cakes and nothing much else because I am not earning money. So thank you
ViewQwest
for giving me this chance to be a good girl for once..... xP